Dedicated BigBlueButton Hosting
We offer managed dedicated BigBlueButton servers, providing our clients with API access, allowing them to consume the service.
Now, you can integrate BigBlueButton with your favorite LMS or CMS!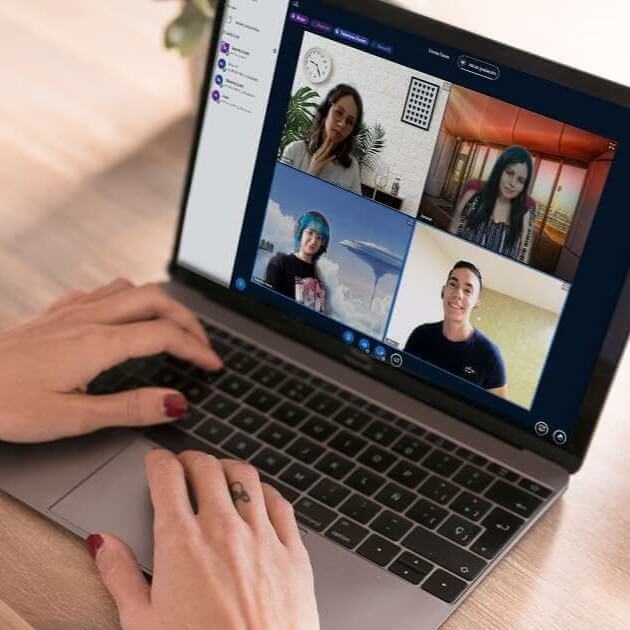 Integration, configuration and support
We offer BigBlueButton hosting services for any use. The Open BigBlueButton API (Dedicated Server) service includes:
Capacity and storage for recordings based on the selected plan.
Training in the use of the videoconferencing service.
Remote monitoring of your server's status.
Technical support and customer service via email.
Seamlessly integrate BigBlueButton with your preferred Learning Management System (LMS) or Content Management System (CMS)
We offer complete API access, allowing you to easily integrate BigBlueButton either natively or through LTI (external applications) with your preferred LMS or CMS, such as Canvas, Chamilo, WordPress, and more.
Some screenshots showcasing the integration of BigBlueButton with LMS
Integrating BigBlueButton with prominent LMS platforms like Canvas and Moodle empowers teachers and students to join online classes seamlessly from the virtual classroom. Explore now what the integration looks like!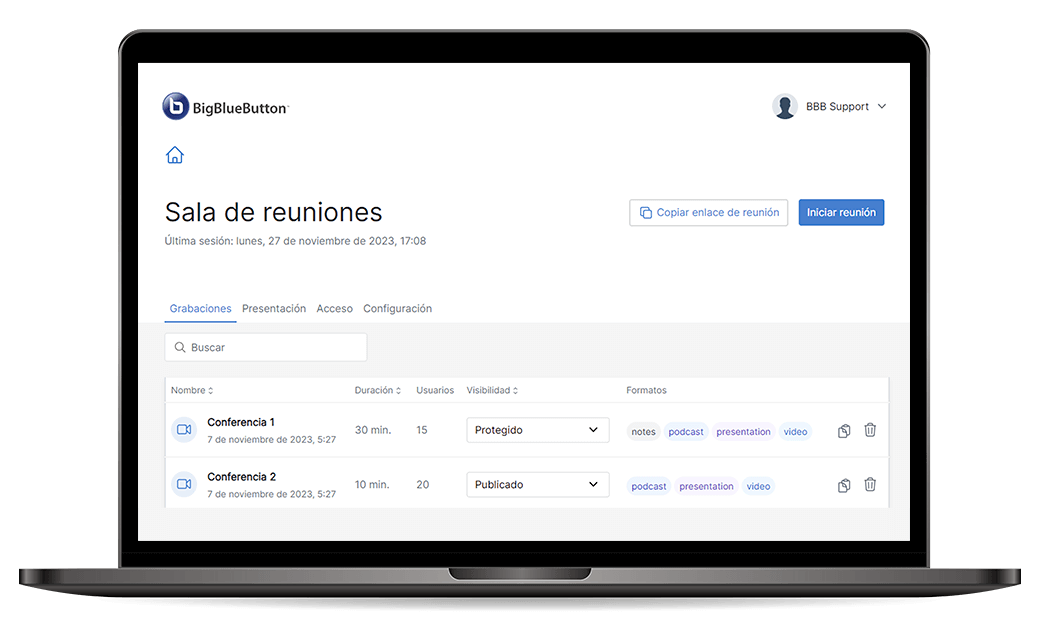 Are you interested in using BigBlueButton in Greenlight?
No LMS or CMS? Not an issue! Get access to Greenlight, a powerful tool that empowers you to easily create and manage sessions on BigBlueButton.
With Greenlight, you can:
Create unlimited BigBlueButton rooms and meetings!
Generate unique access codes for each room.
Access room moderation options.
Enhancements in audio quality and user experience
If the majority of your users are geographically located in Latin America, our service will provide you with excellent audio quality and resilience to connectivity issues, as we have fine-tuned the VoIP configuration for this context. We also have service placement for North America.
BBB Plugin
BigBlueButton Services
We offer dedicated BigBlueButton hosting for any use. We also offer our exclusive Moodle service with capacities from 25 users.