BigBlueButton is an open-source videoconference software, created by a community of developers and is designed for online learning. One of the advantages of BigBlueButton is its integration with major Learning Management Systems (LMS) and Content Management Systems (CMS).
BigBlueButton facilitates asynchronous communication between teachers and students through video conferences or virtual meetings. Its graphical interface is flexible and typically focuses on presentations but can also include webcams or screen sharing. It offers useful learning features such as surveys, synchronized video viewing, interactive whiteboard, the creation of external rooms for group, chat, and more.
Some screenshots of BigBlueButton Screenshots
Take a look at some of the features you will have access to.
An alternative to
ZOOM

that you will want to use every day.

BigBlueButton is specifically designed for education, unlike other videoconference systems like Zoom. Being an open-source software, BigBlueButton can be customized according to specific needs.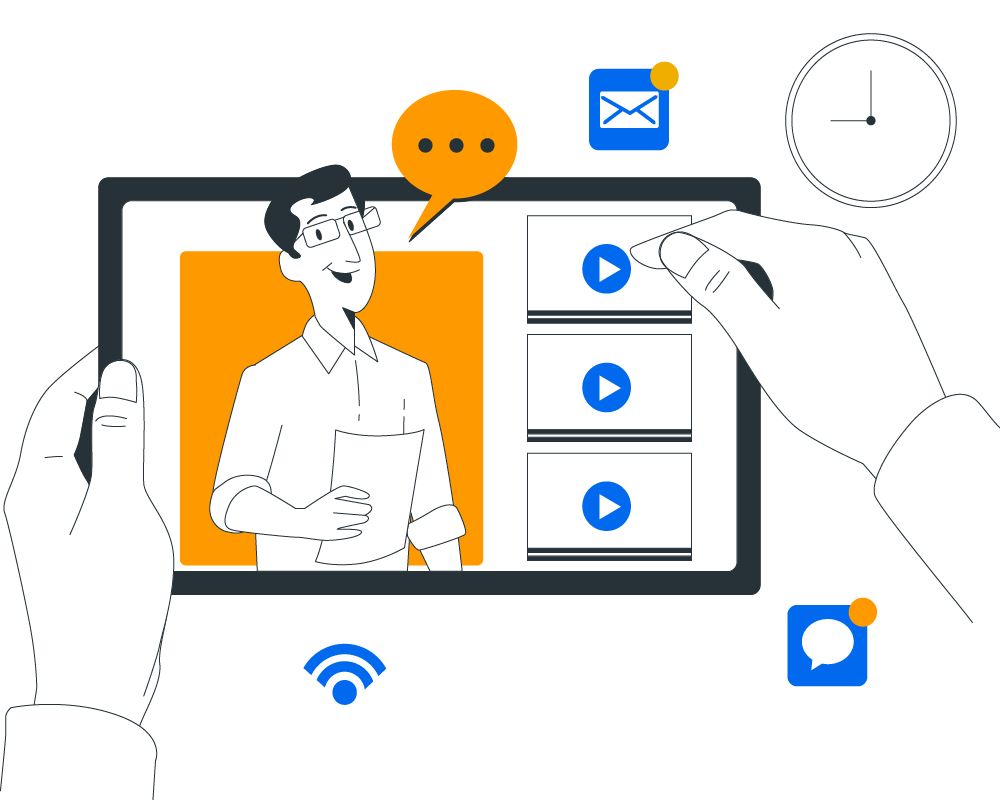 Comparison table

: BigBlueButton vs Zoom
| Features | BigBlueButton | Zoom |
| --- | --- | --- |
| Moodle integration | Free | You need a paid account to integrate Zoom in Moodle |
| software installation | No need to install anything. Works from any modern web browser | Desktop and mobile software download. Limited use in web browsers. |
| Use on mobile devices | Compatible with mobile web browsers. | Not compatible with mobile web browsers. |
| Users | No user limit | Allows up to 100 users in the free version. No user limit in the paid version |
| Access | Easy through link to the room with security code | Needs to create an account for virtually everything |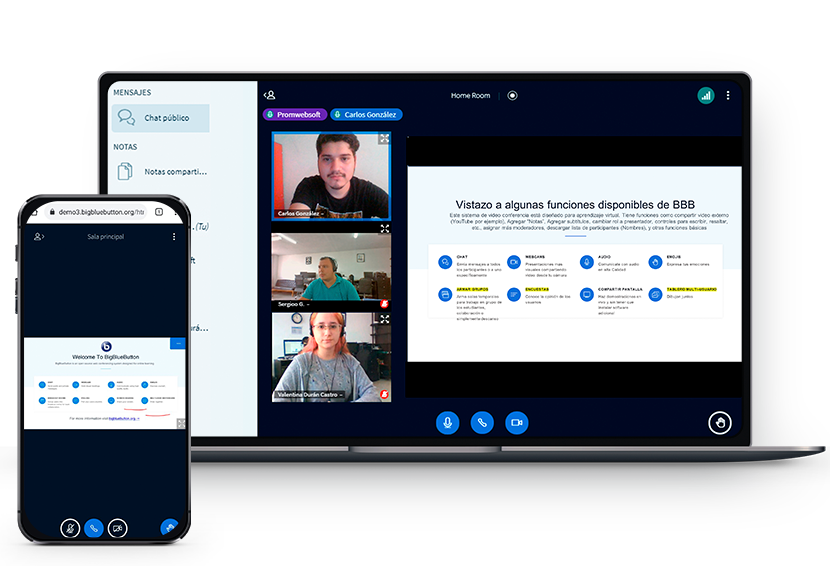 Integration with Moodle
BigBlueButton is integrated as a Moodle activity, allowing enrolled users to access the BigBlueButton videoconference. In addition to the basic functions of the BigBlueButton plugin, we have developed additional features for integration with Moodle, such as attendance reports and more.
Features of BigBlueButton for e-learning
Whiteboard
Draw and make annotations on presentations
Chat
Send messages through public and private chat
Audio
Communicate with high-quality audio
Webcam
Make meetings more interactive by sharing high-quality webcams.
Moderation
Control access and meeting functionalities
Groups
Temporary rooms for group work
Recordings
Record sessions for offline playback
Presentations
Upload any PDF or PowerPoint presentation
BBB Plugin
BigBlueButton Services
We offer dedicated BigBlueButton hosting for any use. We also offer our exclusive Moodle service with capacities from 25 users.